Serving South Placer County, Sacramento County and the Surrounding Areas
What's worse than an insect that crawls?
An insect that jumps and flies, like a cricket. Depending on how you love nature sounds, the tell-tale chirps of crickets may either relax you or irritate you.
According to Britannica, a cricket is any of about 2,400 species of leaping insects found around the world. They are known for their chirp produced by male crickets. They produce this sound by rubbing one forewing against another.
Unbeknownst to humans, they produce three kinds of "songs": the calling song (to attract females); the mating song; the fighting song (to scare off other males).
Crickets can be as small as less than an inch to two inches. Their antennae are thin. Their hind legs are for jumping. Their hind wings are for flying.
Asian superstition believes that crickets bring intelligence and good fortune. Harming a cricket supposedly brings bad luck.
Cricket infestation is another matter. House and field crickets can do a lot of damage: they may feed on plants, animals, and clothes. (They also practice cannibalism and may feed on each other.)
Crickets in California
Out of 2,400 species of leaping insects around the world in which crickets are one, 100 species of crickets are found in the United States of America. Out of these 100 species of crickets in the USA, three species are commonly found in California:
The House Cricket
They are almost an inch long and are yellowish-brown. They have three dark lines or bands on their heads and have wings.
The Field Cricket
They are bigger than an inch and are black. They love moist spots like mulch and between stones.
The Camel Crickets
They are about as long as the field cricket (over an inch) and are brown. They have rounded backs and have no wings.
For purposes of this discussion, we shall focus on the house and field crickets, which may be looking at the light inside your home right now, waiting for a chance to get in.
As with other insects, once you see one cricket, it means there are more of them in your area or your home. Do not ignore the possibility of a cricket infestation in your home.
Highly Regarded In Our Community Associations
Cricket Pest Control and What You Can Do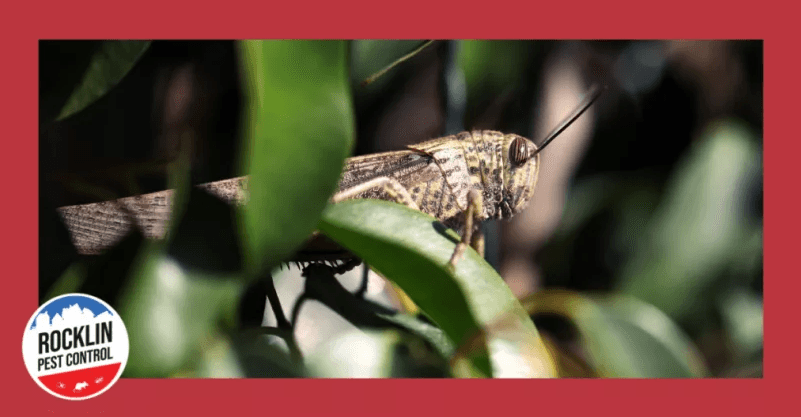 Once you have seen the first cricket inside your house, you can do the following:
1. Minimize light during the evenings since light is what attracts them to your home. Some say switching from white to yellow light works. It's worth a try.
2. If you have mulch in your garden, keep it at two inches deep or less. This disables the mulch from retaining the moisture that cricket eggs need to survive.
3. Vacuum in and around your home regularly to suck out all their eggs, especially the cracks where they most likely hide.
4. Reduce moist areas in and around your house, or make sure your ventilation is enough to keep the house and its surroundings dry.
5. Seal possible points of entry — holes in your window screens, above or under your door, in your ceiling, and anywhere they may possibly enter.
A Final Word About Crickets
Let's face it: in Northern California where the climate is described as a "wet temperate rainforest," dealing with cricket infestation really does require the services of professional cricket exterminator or cricket pest control company.
They would know how to inspect your property properly. They will then identify how the crickets get into your house and property. Then they can prescribe and administer the proper treatment so that cricket infestation control is properly and completely done.
If you are not yet convinced, listen to these crickets and imagine an infestation of them in your home. Remember, one female can lay 150 to 400 eggs.
And these are not Jiminy Cricket!
What Sets Us Apart? Trust the Pros
We offer free consultations and limited termite inspections for homeowners.

We have been serving the local area for over 15 years.

Our team of professionals has decades of experience in the industry.

We offer a variety of Programs for you to choose from.

Our "no additional cost" warranty on maintenance means if the bugs come back, so do we.

We strive to offer quality service with a reputation for integrity, and we stand by our word.

We offer next day service, call us by two and we will be there for you!

Same Day Emergency Services may be available at additional cost. Check with one of our Team Members for appointment availability.

We're a local, third generation, tight-knit family owned business.
Call
(916) 884-6114

for fast service. Contact Our Team